Dim Kailaris Riding His Bicycle To Spread The Vegan Message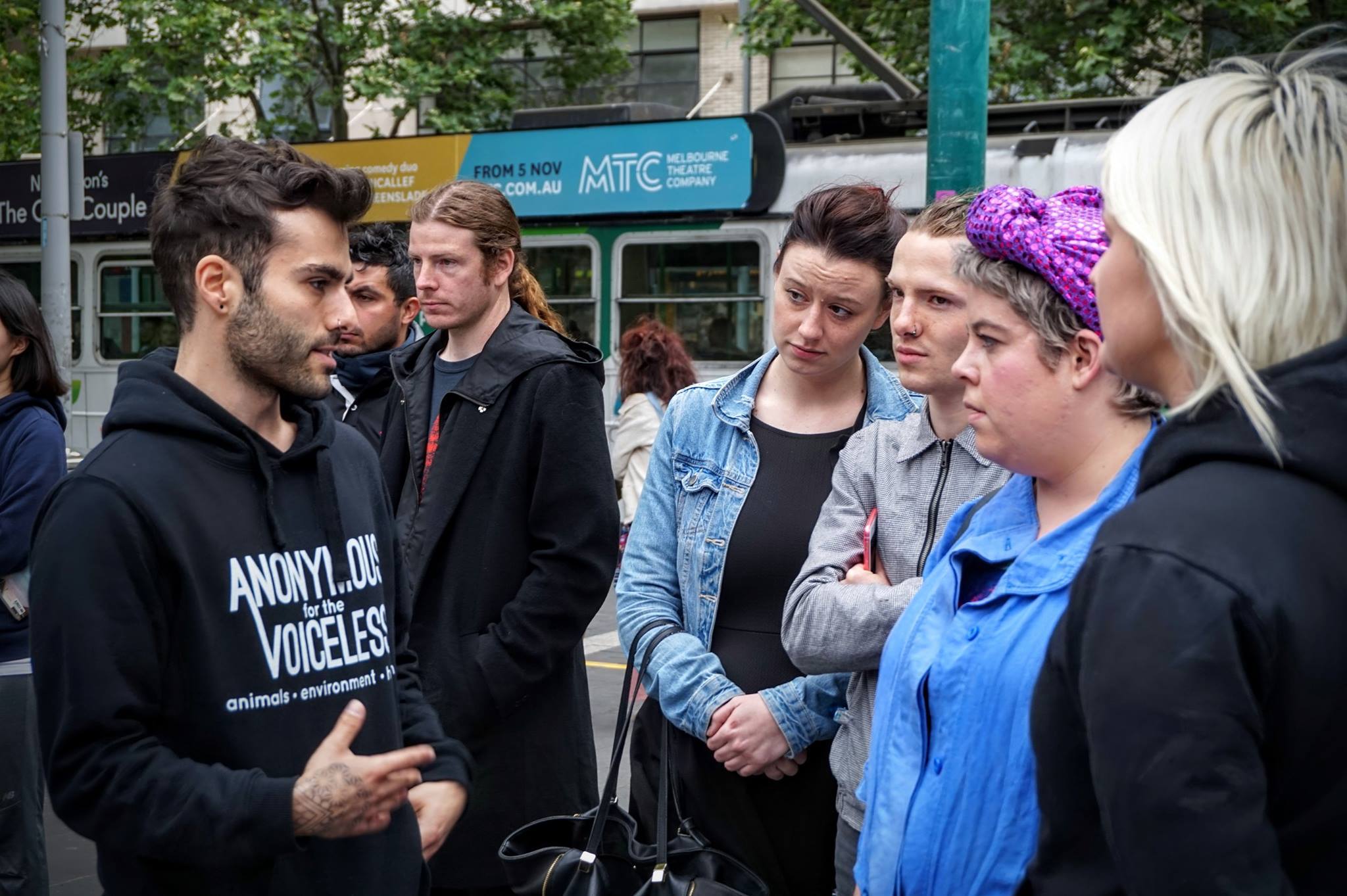 Hi my names Dim and I'm riding my bicycle from Melbourne to Sydney (over 1000km) to spread the vegan message and raise money for the animal activist group Anonymous for the Voiceless. This animal activist group hits the streets each week showing the public slaughterhouse footage with the Cube of Truth. The Cube of Truth has been extremely effective in converting people to a vegan lifestyle, with over 1000 bystanders saying they are ready to take the cruelty in their lives seriously, not including the tens of thousands that have seen the footage and now know the truth. I have tried all sorts of animal activism over the years but nothing comes close to the Cube of Truth! I mean, I wouldn't be riding my bike over 1000km for something I didn't believe in. In order to show the public what's going on behind the doors of these slaughterhouses, we need your help!
With the money raised, we will be able to set up the Cube of Truth in 5 more cities around the world. At the moment, the Cube of Truth in Melbourne, Australia convinces roughly 70 people each week to start taking the cruelty in their lives seriously. With another 5 cities, we could be looking at roughly 350 people per week! Animal slaughterhouse footage isn't pleasant but the public need to see it (that's how I went vegan). Please help me help the animals and support my fundraiser!