January 2018 New Year Edition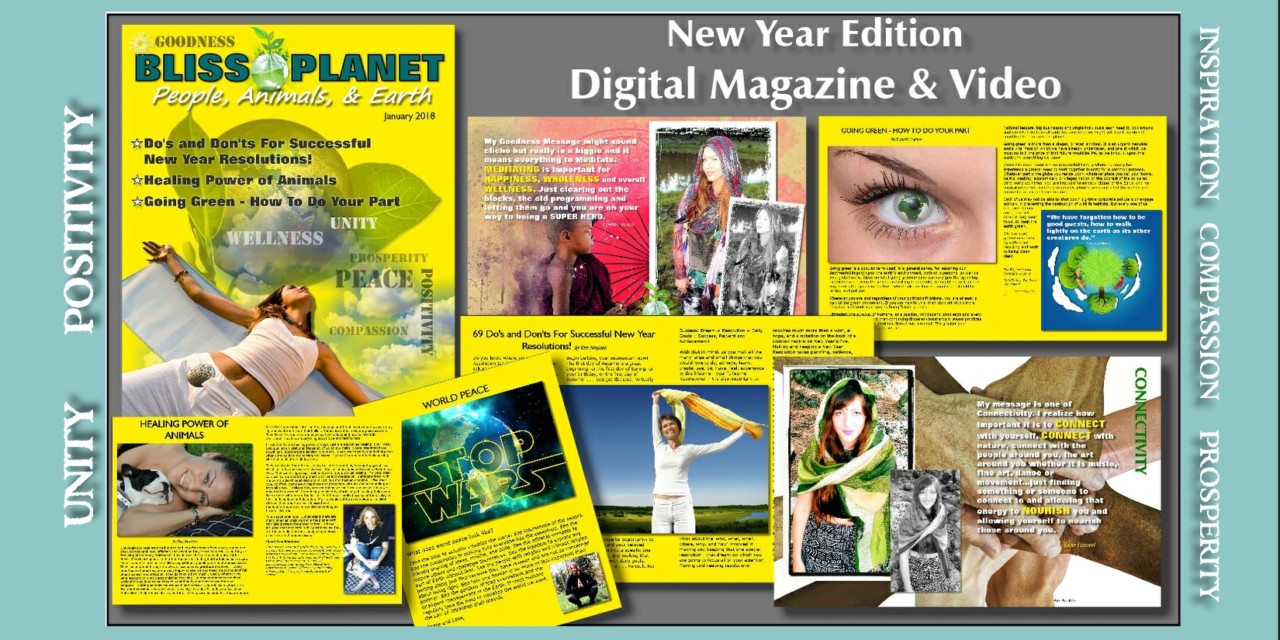 A magazine for the health, eco-conscious, compassion-driven lifestyle. Helping people, animals and our environment with inspiration, positivity, and Enchanted GOODNESS!
January 2018 New Year Edition
Click here or the image below to view this edition.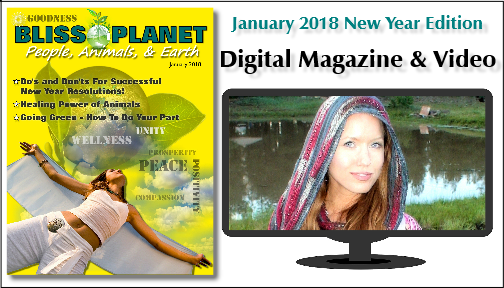 A PDF of this edition is Here.
Click the image below to view the video for this edition.
Featured articles
69 DO'S & DON'TS FOR SUCCESSFUL NEW YEAR RESOLUTIONS!
GOING GREEN – HOW TO DO YOUR PART
WORLD PEACE – WHAT DOES IT LOOK LIKE?
A FOOD JOURNAL
HEALING POWER OF ANIMALS
RAINBOW GATHERING
Goodness Messages
Apollo Poetry, Lisa Wilson, Danielle Dulsky, Taran Emmert, Jason Cline, Crystal Toltec, Tina Shepherd, Cynthia Vivona, Daniel Velasquez, Matt Cocinero, Rachel Prince, Ronnie Landis, Tamra Blankenship, Tara Brietta Coons and Kim Simpson.
Topics include
Wellness, green living, organic, animal welfare, peace, and prosperity.
Click here for past editions.