Jason Cline – Certified Wellness Specialist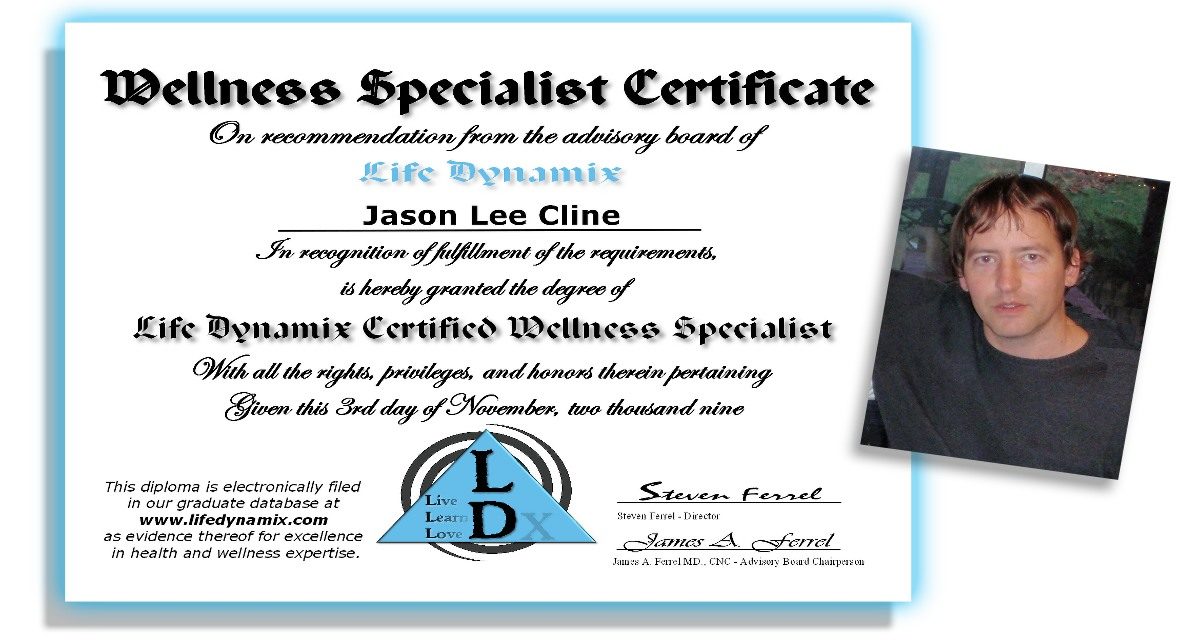 Jason Lee Cline was the first person to successfully pass the Wellness Specialist certification course. Jason lives near Seattle, Washington USA. He is extremely passionate about learning, helping others and taking care of his future self. Friends describe Jason as energetic, natural, free thinking and hard working. He lives life to the fullest and enjoys the process. His favorite activities are: mountaineering, skydiving, hiking, camping, DJing and spending time with his family. He is a proud father of three children which is a main reason that he has taken steps to educate himself live a healthy lifestyle. According to Jason, "There once was a time when my health and wellness was never even considered. I was out of shape, lacking energy and had chronic heartburn. It was obvious that I needed to make some changes. I started listening to my body and became more observant to the ailments of our society. Some important questions that came to mind are: Why does it seem like I am always tired and often sick?
Am I bound to follow the unhealthy habits that many of my ancestors did?
Does my world reality just happen to me? Or… can I create the environment that supports healthy and happy living?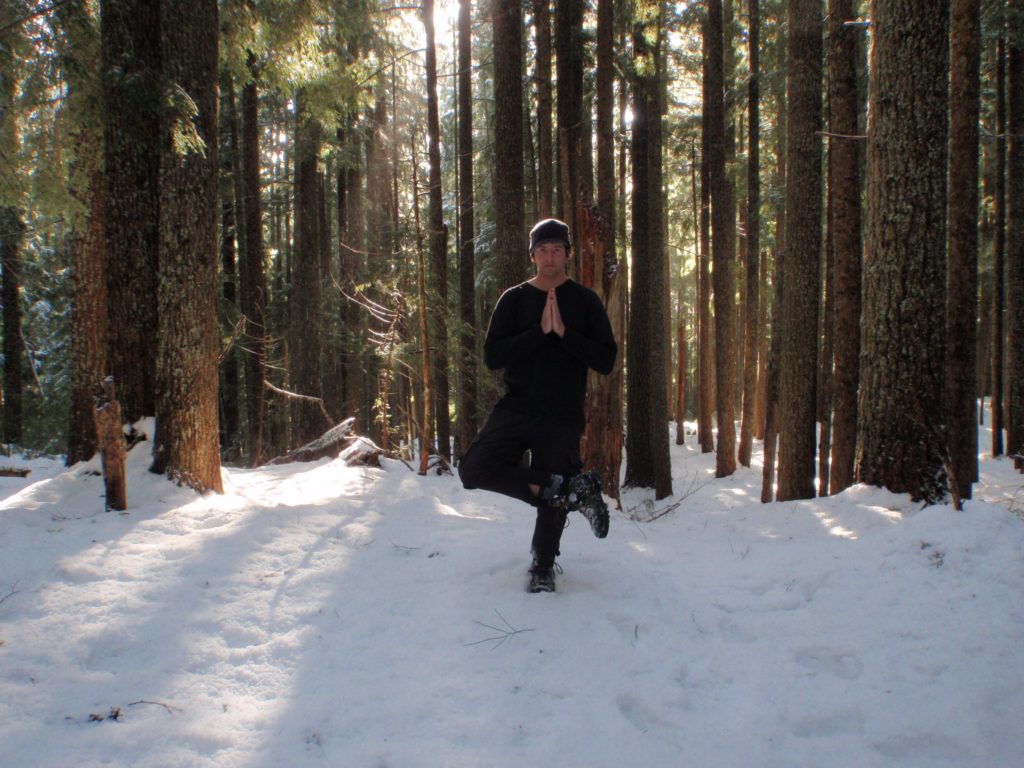 Around ten years ago, I started my never-ending quest towards better living. I paid closer attention to what I was eating. My diet consisted mostly of high fat, high calorie food that I thought tasted good and was convenient. I began by choosing lower fat foods and substituting red meat. After a few months of healthier eating, I began to see results. At first, it was difficult to not have those convenience foods that I enjoyed so much. It made me understand why so many people get stuck in that trap of unhealthy eating. After some time, it became apparent that my method of a gradual diet change could work for me. The re-training of my interpretations of 'taste' eventually made the fresher, lower fat and zero cholesterol food taste better. My adaptive strategy led me to the simple, efficient and nutritious way of veganism. Continuous improvements in my food intake, a variety of exercise and improved mental awareness have brought me to the best health of my life.
There is some work to do and there is much healing needed in the world right now. We have to spread the message of wellness to the people out there starving for this important information. I believe that it is essential to our survival that the precious children of the world see a good example if our species is going to move in a healthy direction. It is up to all of us to spread the word. Peace and Love to Everyone!"