Never Compromise Your Happiness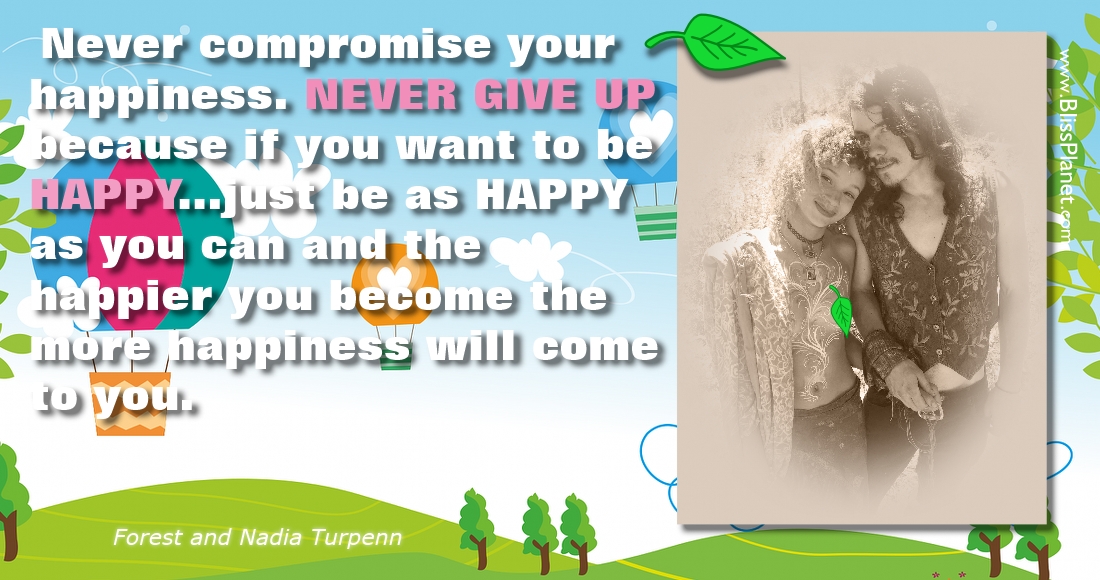 Welcome a new couple in the Universe!…
Hey, everybody, this is Nadia and Forest…
Never compromise your happiness. I was just going to say the same thing. To never give up on happiness because if you want to be happy…just be as happy as you can and the happier you become the more happiness will come to you.
Thank you for receiving our message.