Never Forget Your Goodness!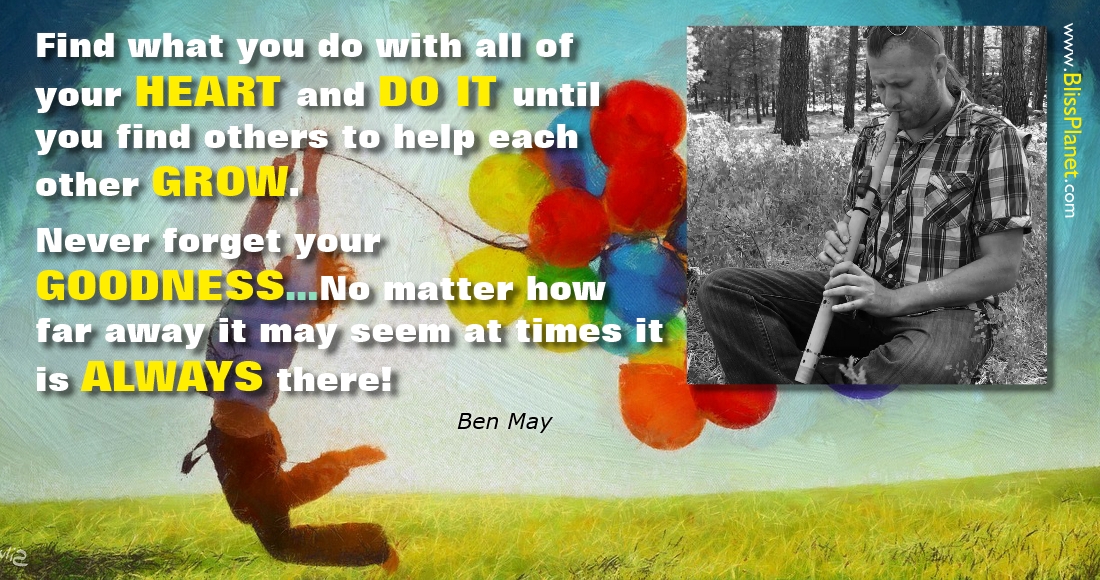 My goodness message would have to be to find whatever it is that you're passionate for whether that's a creative art such as music, dance or painting or a cause that you care about for the planet and make that part of your daily life because you will start attracting everyone else that is passionate about that also and that is the way that we grow as a community.
Because we have other people that care about the same things as we do and are doing it with all of their heart.
So find what you do with all of your heart and do it until you find others to help each other grow.
🌟
Never forget your Goodness. No matter how far away it may seem at times it is always there!
Thank you,
Ben May