Self-Improvement: 3 Self-Help Measures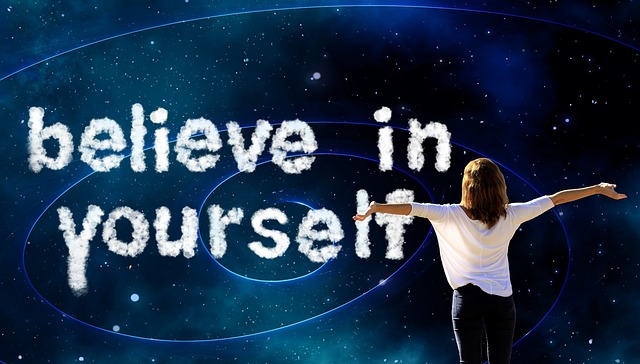 Making efforts to improve one-self is a very personal and conscious choice. The human potential is infinite. Growing and developing is an individual goal. As far as my knowledge goes, all successful persons from Albert Einstein to Bill Gates have continuously focused and strived hard to achieve their ambitions. To become a better person it is imperative to grow and develop constantly. Browsing through self-improvement sites and arriving at this page is in itself taking the first step towards trying to improve yourself. Congratulations! And read further to become a better individual.
The journey of self improvement does not stop with just one or a few achievements. Pursuing active growth processes is the quality of a true winner. Great people whether scientists or musicians or creative people keep saying – "I am still learning." This phrase is quite common in people in their sixties/ seventies/ eighties. Younger adults are more head strong and are hesitant to be humble.
Being an academic professional for more than a decade and a writer, my experience suggests the following three self-help measures to improve self –
1. SELF – ESTEEM: Self esteem can be defined as the 'feeling about self'. It is generally influenced by ones perceptions, thought process and experiences. Self esteem is nurtured right from childhood and shaped through different phases of life. Good experiences backed by close and strong relations with kith and kin positively build our esteem. While criticism or teasing can have a negative impact.
Higher self esteem is the driving force to achieving success in life. However, everyone is not fortunate to have an inborn quality of high self esteem. It needs to be built with conscious effort. The first step towards developing a positive self esteem is to feel great about oneself and begin with the task of setting a goal for oneself. The feeling of 'it is not my cup of tea' or 'maybe I cannot do it' is a setback. Delete such phrases from the mind. Great achievers have stumbled and fallen before claiming a name for themselves. Apart from a positive attitude, extension of self-imposed limitations and commitment are steps in furthering the esteem process. Inspite of hurdles march ahead aiming at the goal and pat your-self with each forward step. This definitely will boost your spirit. (BELIEVE IN YOUR-SELF)
2. SELF – MOTIVATION: Once the first step of believing in oneself is taken, the second step of self improvement is self-motivation. Motivation is a force that drives one to achieve success. It is an action taken in leaps and bounds to diminish distance from goal. Motivation is both internal and external. Internal motivation is an innate force that is intangible and permanent. External motivation relies largely on perks and incentives and is short-term. Complacency is the greatest hurdle to self motivation. A self satisfied person does not grow further and infact reaches a dead end.
Motivation needs to be fuelled constantly to achieve success. Taking up responsibility and being recognized for that are great motivating factors. Avoid ambiguity and confusion, instead focus on the goal. Devise ways to achieve the ultimate goal. Remember action in a particular direction is effective than aimless action. Develop achievable, time bound strategies that lead to fulfilling aspirations and aims. (ACTIVATE YOURSELF)
3. SELF – CONFIDENCE: The final step in self improvement is boosting one's self-confidence. The true qualities of a self-confident person can be summed up as – setting goals, committing to achieve them, taking responsibilities, bearing the consequences as well as the fruits of success.
Learning and growing doesn't stop with age or the number of achievements. It is the zeal to do more and achieve more keeps a self confident person alive. Set aside failures and pitfalls and move ahead with a strong conviction. Tread on hurdles with a positive outlook. (ACCELERATE YOURSELF)
THE 3 MANTRAS FOR SUCCESS –
• 'I can do it'
• 'I will do it'
• 'I will do more and more'