Total Solar Eclipse of Good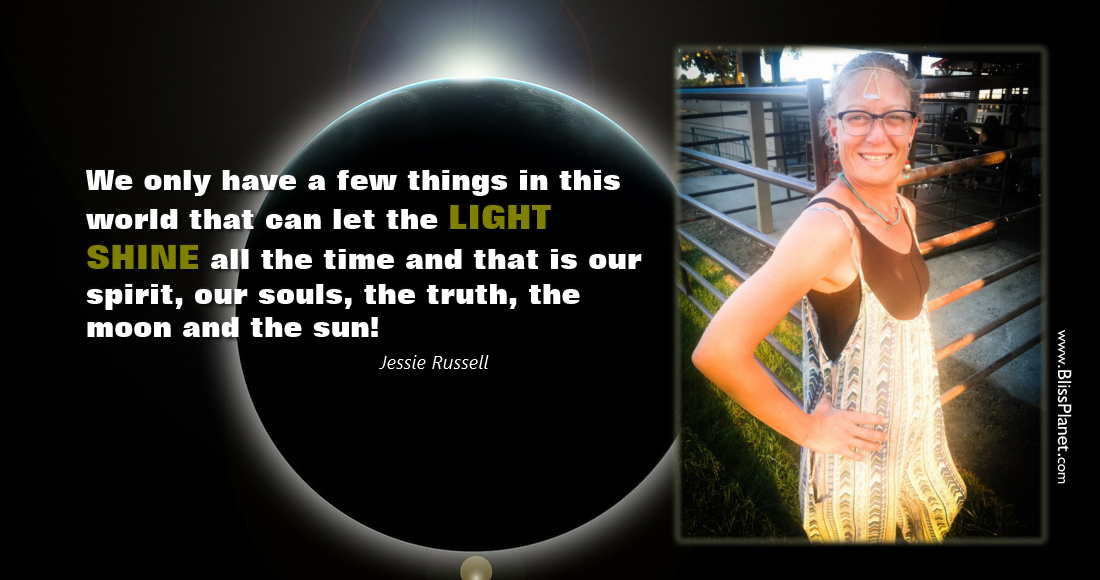 Hey, I'm Jessie…Total Eclipse Day!
Phenomenal …talk about the moon blocking out the sun, but really all it did it just radiate those lights of beams around it. We got a balance of light and darkness. We only have a few things in this world that can let the light shine all the time and that is our spirit, our souls, the truth, the moon and the sun and they all came together today here in Madras, Oregon.
Thank you <3
Jessie Russell