Vegan Christmas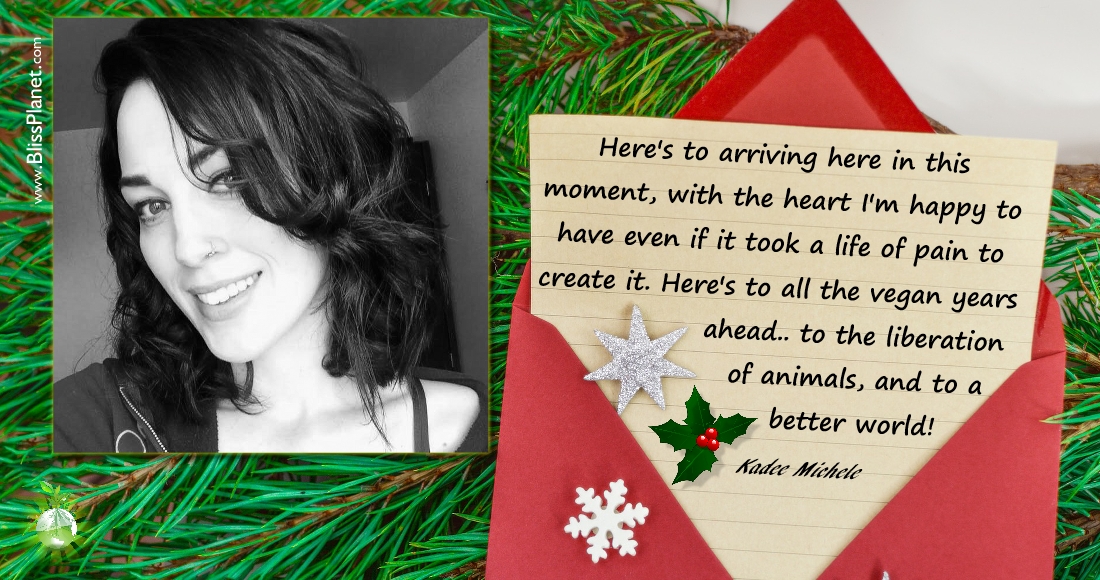 It's my 4 year vegan anniversary this month!! Total of 6 years not consuming the flesh of animals.

🎉
🙌🏼
💕
🌿

🌟
As an atheist, the concept of Christmas becomes more and more strange as I age. However I still love trees and lights because they're pretty, so I decorated my own little vegan celebration tree. I'm happy to have something in the month of December that I can celebrate that really means something to me.

🌟
During this time especially, I not only recognize all the lives I and other compassionate souls have saved, but also the lives of those we could not. It's important to never forget those whom lost their lives to the corrupt ways of this world and to never stop fighting for all animals.

🌟
I'm confident that becoming vegan will always be the best decision I've ever made. I've ordered 1,000 leaflets and stickers for distribution and I'm going to do something brave.. I'm going to watch "Earthlings" again. It was the film that drove me to becoming vegan, the painful and traumatic knowledge that changed me as a human forever. I have not fully watched it since the night I had an ocean of tears falling from my eyes and said "no more! I'm done, I'm done! I can't be a part of this anymore!". So I changed, and never looked back. I'm watching it again to fully reconnect with my "why".. even though I know it will be difficult to get through.

🌟
So here's to arriving here in this moment, with the heart I'm happy to have even if it took a life of pain to create it. Here's to all the vegan years ahead.. to the liberation of animals, and to a better world.

🌎
🐾
🌱
💜
Kadee Michele
"May all that have life
be delivered from
Suffering."
-Buddha