What does world peace look like?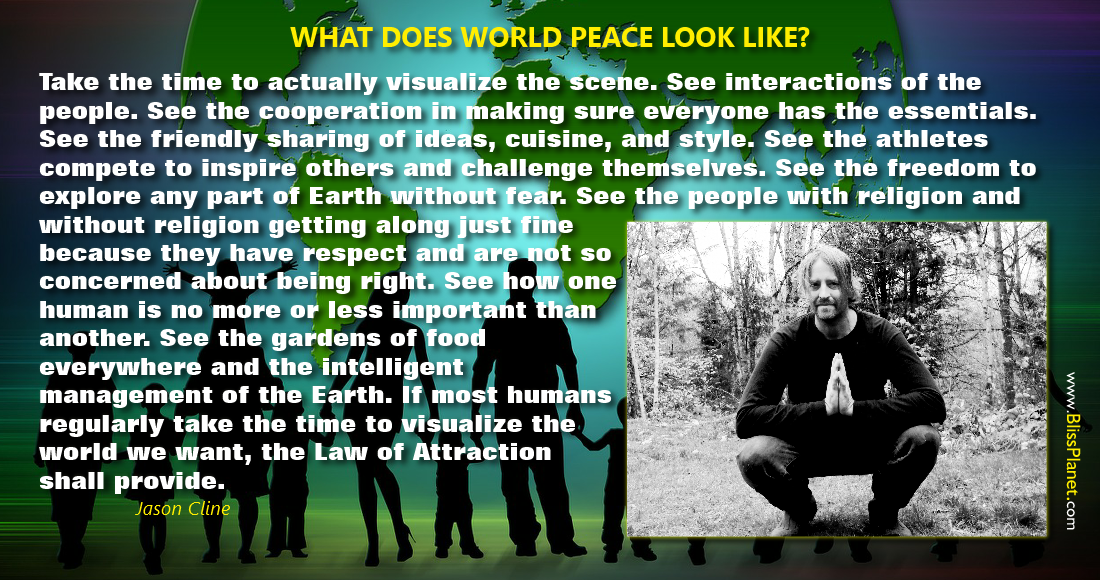 What does world peace look like?
Take the time to actually visualize the scene. See interactions of the people. See the cooperation in making sure everyone has the essentials. See the friendly sharing of ideas, cuisine, and style. See the athletes compete to inspire others and challenge themselves. See the freedom to explore any part of Earth without fear. See the people with religion and without religion getting along just fine because they have respect and are not so concerned about being right. See how one human is no more or less important than another. See the gardens of food everywhere and the intelligent management of the Earth. If most humans regularly take the time to visualize the world we want, the Law of Attraction shall provide.
Peace and Love,
Jason Cline