You Have Something To Offer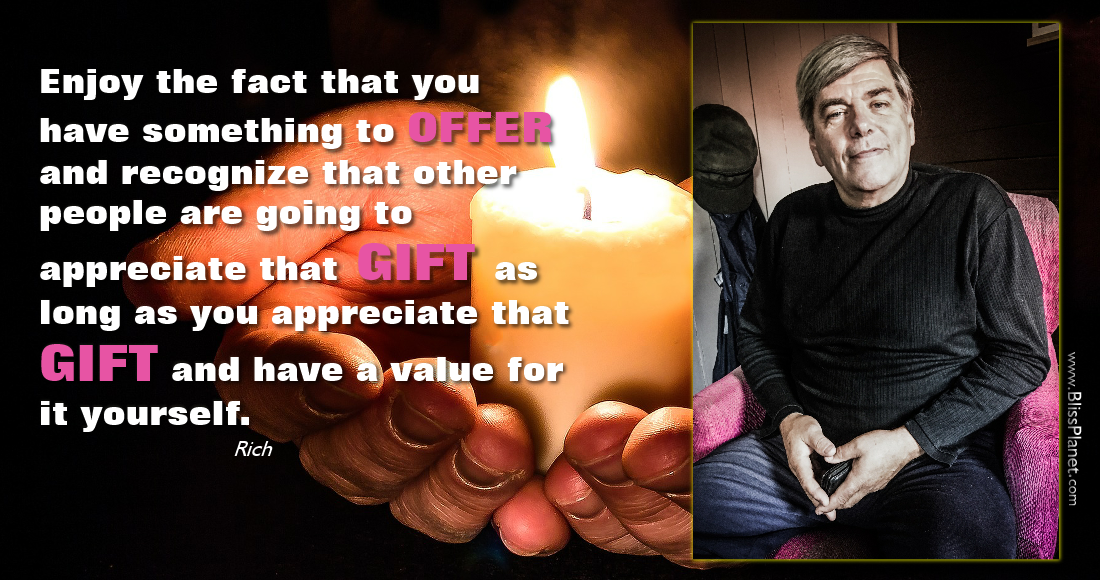 Hi…I'm Rich here in Portland Oregon. It's a place where I thought I needed to come for my life journey. I followed my intuitions from my early 20's on through my 40's and into my current age. I think we all have a journey that we are all following. Even if we don't know what that is…take it step by step and you will be guided. You will know when to stay and when to move on. Use your gifts…use your talents. Enjoy the fact that you have something to offer and recognize that other people are going to appreciate that gift as long as you appreciate that gift and have a value for it yourself.
Wish you all well…God bless and may you have a blessed day!
Rich